Mishagin Andrey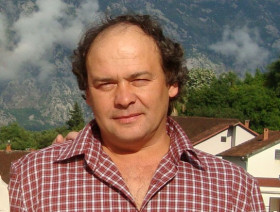 Country:

Russia

City:

Samara
Rating by «Painting»:
286
Born in Kuibyshev (now Samara) in 1962. In 1982 he graduated from the Kuibyshev art College (now the Samara art College named. Kuzma Petrov-Vodkin). 2010 - member of the Union of artists of Russia. Paintings by Andrei Mishagin are in private collections in Russia and abroad.

Awarded the medal "excellence", gold and platinum marks the international Fund "Cultural
heritage", has gratitude of the Russian Academy of arts, a diploma of the Ministry of culture of the Russian Federation for the big contribution to development of fine arts and many years of creative activity. Awarded the diploma of the Union of artists of Russia for achievements in creativity and the promotion of the fine arts of Russia. Have an Appreciation of the Samara regional Duma for many years of fruitful work and contribution to the development of art in the Samara region.

Permanent participant of regional, all-Russian and international exhibitions. Has 6 personal exhibitions.