Gurev Gennadiy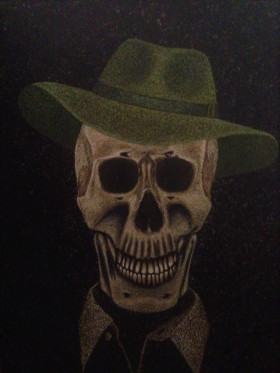 Country:

Russia

City:

Moscow
Welcome to the page . Or as the Slavs - all health .

I integrated psychoanal specialization in life , study the achievements of different psychological theories and practices and those who call themselves psychologist psychologist extreme .

I have three degrees , two advanced degrees and a business . Sometimes I write more programs for our Federal agencies . When dealing with officials and businessmen unwittingly created images which I then transfer to canvas . They have me as a rule in various forms.

Have your own opinion about faith and religion , though I try to stick to the integral vision of the subject of reason , science , environment and culture .It is clear that the proportions in this vision still defines me , but otherwise what's the point then do something to make the canvas , drowning out my own opinion.

For me painting is a passion to me as cooking . In cooking, I collect old recipes and coming up with something myself .

In painting, I turn the images from your consciousness and subconsciousness (the Bardo state) . Their complex mental projects sometimes perform complex techniques ...

I learned much from them from communication with the ocean , so many of my original works remained in the United States,Canada,Australia. There I have many friends and they understand and accept the fact that I wrote when there was .

Calmly refer to commercial painting , to me it's like pop music . Although he sometimes than stain the canvas on the mood .

I will try to show more of their work in meaningful projects on various topics and to hear your opinion . Perhaps not very flattering about my views on any topic .

I will be glad if my work will affect you or please .