Ageeva-Usova Irina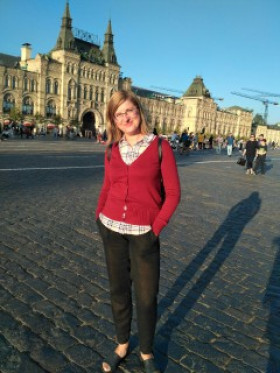 Country:

Russia

City:

Yalta

Born in the city of Dyatkovo Bryansk region in 1976., graduated from the Bryansk State University. academician Petrovsky (SEI) degree in decorative applied arts and folk crafts teacher. Additional education - designer-typographer (courses at MSTU. Bauman, Moscow) - main job, part-time artist and teacher.
Painting in love, are constantly evolving. Participated in exhibitions in the framework of the International Christian theater festival in Moscow.
All work is original, copyright reproduction in exceptional cases.
Today to purchase artworks through online galleries that provide access to the contacts of the author, the Museum of Crystal (Dyatkovo, Bryansk region), in the Crimea - gallery on the street, Alupka.