Vodevil Darya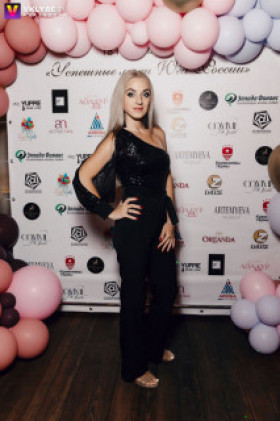 Country:

Russia

City:

Krasnodar
An empty soul who lives for what!?
We find out and submit an invoice
Every time...
But anybody finds out what we are looking for?

You may be a hero, or perpetrator of evil –
On the stage of life we are connected with you.
A thin thread.
But we'll take a little more for yourself!

Crowd shouting:
"Let's play!"
And let the heart broken,
And the mask is then washed out
"Vaudeville"! Always with a smile!

Whatever happened – all are inevitably again:
Broken heart again live and love
Every time...
Maybe someone knows, why are we here?

We marvel– this is the case Dan,
Favorite spectator enthusiasm and a full house,
Well, we start
Dawn ray will help us to be successful.

And the scene again
Calling me.
Let the pain does not subside
And tears wash away the makeup
Together, we
Team!

Like butterfly wings painted soul
With the decline of the tale will not die, and
We can fly, forever friends!

All – in masks, Yes!!!
And life is a game...
But only ever
Do not obey we
"the game"

After all, we are the law!
Attend the fate!
And the powers to be need to up your game.