"Glass composition No. 1"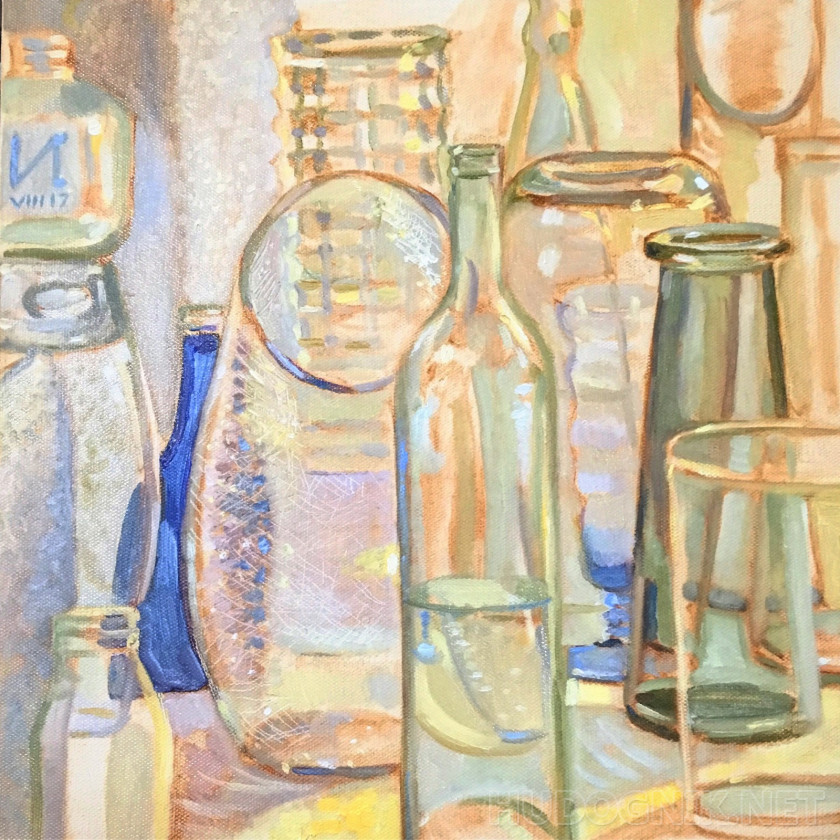 This work I wrote when I lived in Shanghai. I had an extensive collection of glass: ten pieces of vases and a dozen bottles of different sizes and textures. Here sobenno turned to show the light and shimmering in the glass objects, which fascinated me.
Finished artwork, now available to buy.
Attention! The seller for a long time did not confirm the relevance of information and items.