Iris White, paintings, oil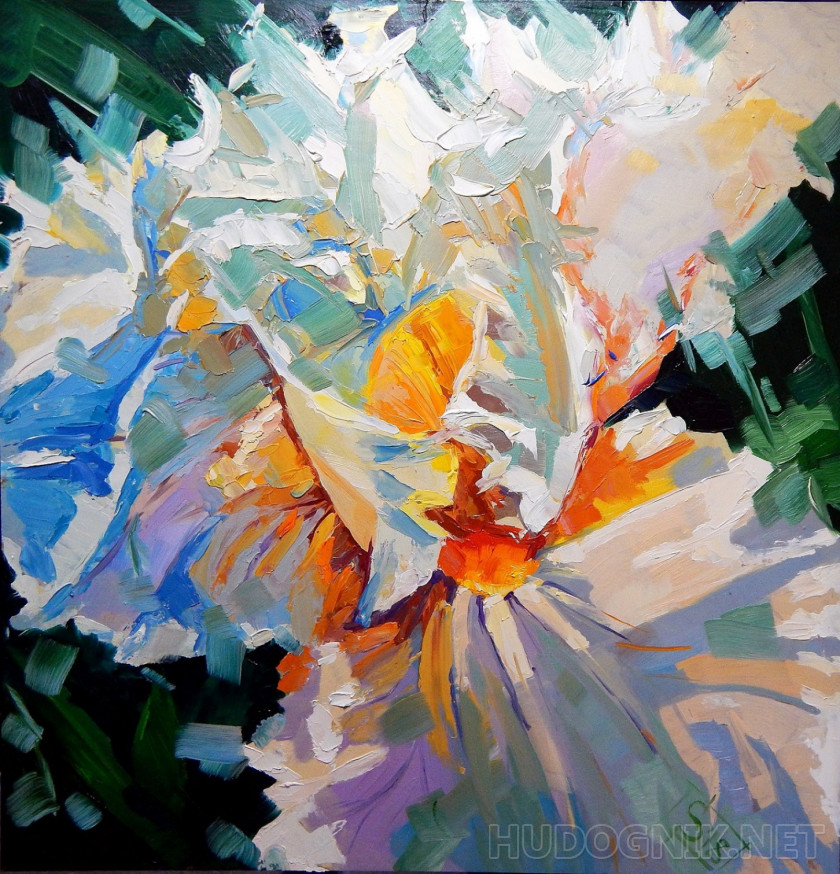 Still life "White iris" is made in impasto technique etude inherent in the impressionistic style. Broad strokes are made with synthetic brush. The main subject of the composition is a juicy white iris. The work is done in rich shades of white, beige, yellow, purple, orange. The picture is covered with a protective varnish.
Finished artwork, now available to buy.