The picture Mountain valley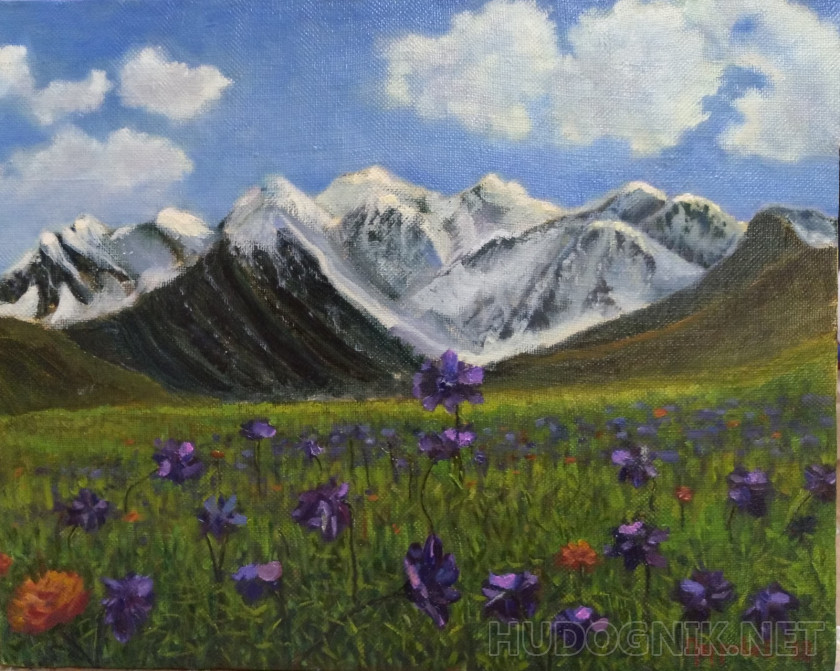 Picture. Mountain landscape - mountain valley with flowers. Oil painting painted on canvas. Varnished. A great gift or piece of furniture. Written with the mood.
Finished artwork, now available to buy.
Attention! The seller for a long time did not confirm the relevance of information and items.