Watercolor, A4, Japanese street, geishas with parasols.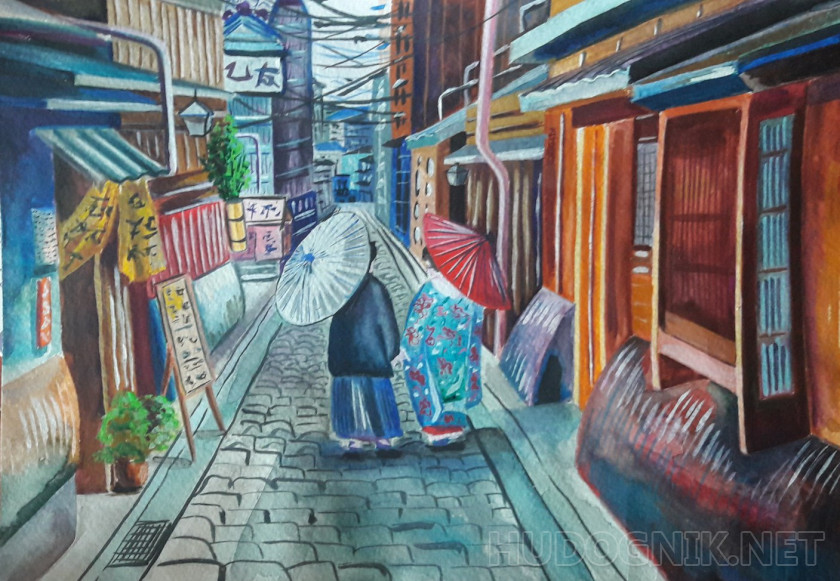 The author's work. Copied from a photo. Cozy Japanese alloca. Two geishas in bright kimonos leisurely stroll along the small houses. Around Japanese shops and restaurants.
Finished artwork, now available to buy.
Attention! The seller for a long time did not confirm the relevance of information and items.