Still life, bouquet of daisies in a blue vase polka dots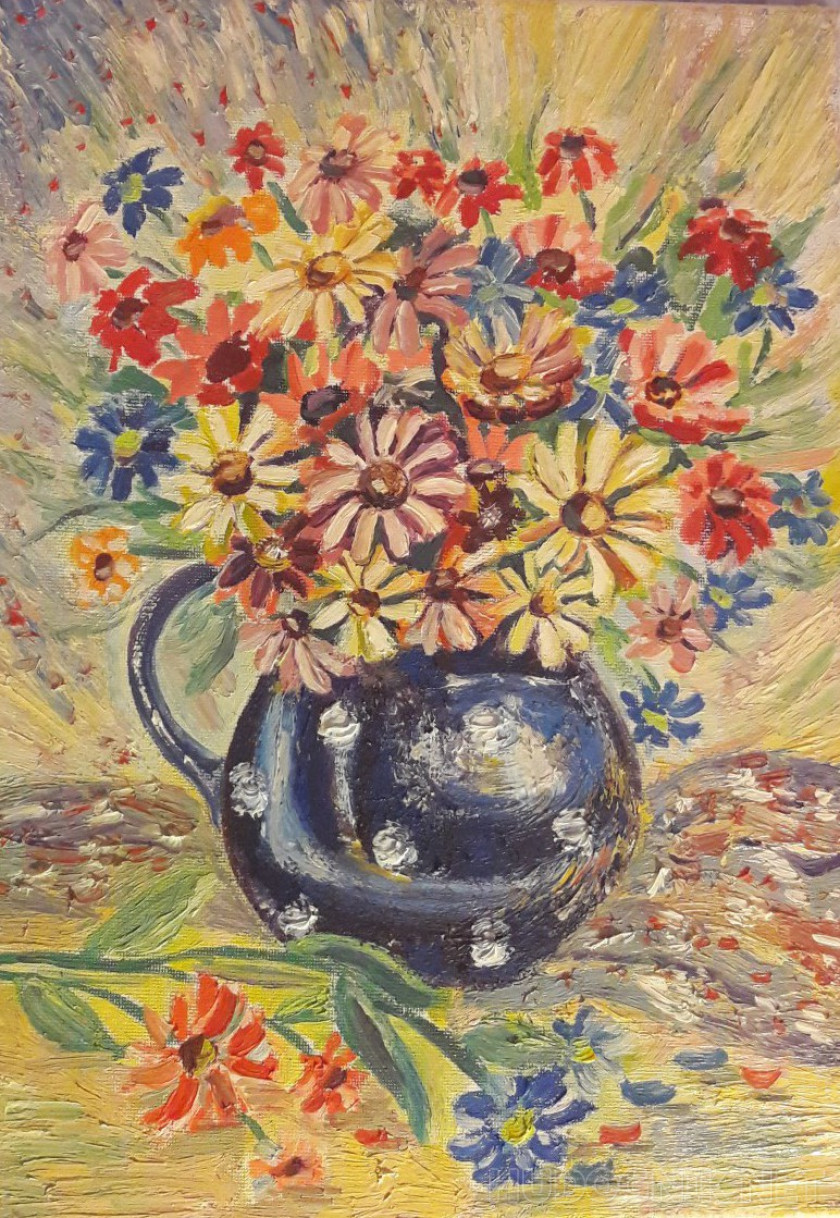 Still life in the style of impressionism. Bouquet of colored daisies, fallen petals. Blue vase with white polka dots. Interior small picture.
Finished artwork, now available to buy.
Attention! The seller for a long time did not confirm the relevance of information and items.