Still life with eggs, vegetables and basket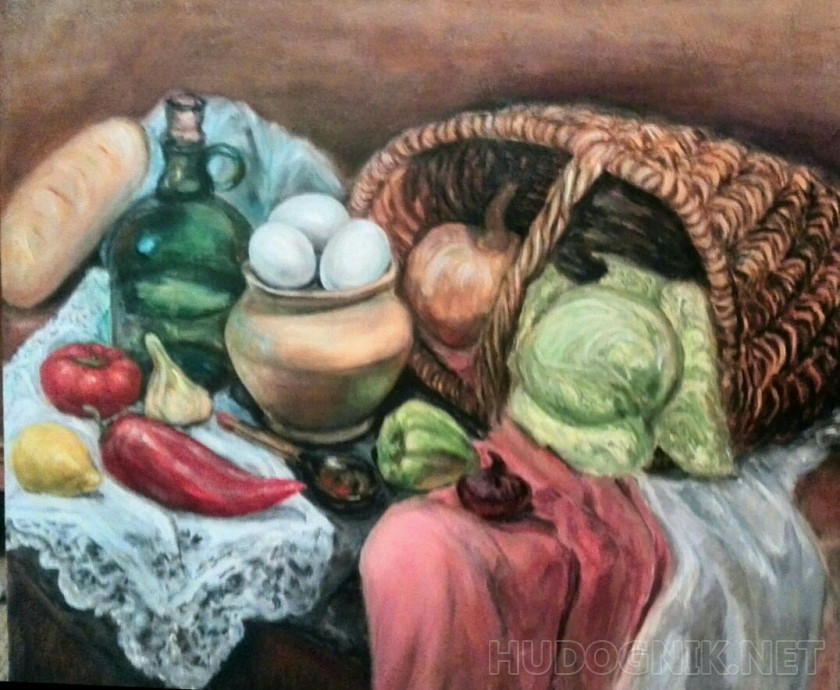 A beautiful still life that will grace any kitchen and home. Creates the comfort of home. It will be very interesting to watch in any interior. Created in warm colours.
Finished artwork, now available to buy.
Attention! The seller for a long time did not confirm the relevance of information and items.