Still life at the St. Petersburg windowsill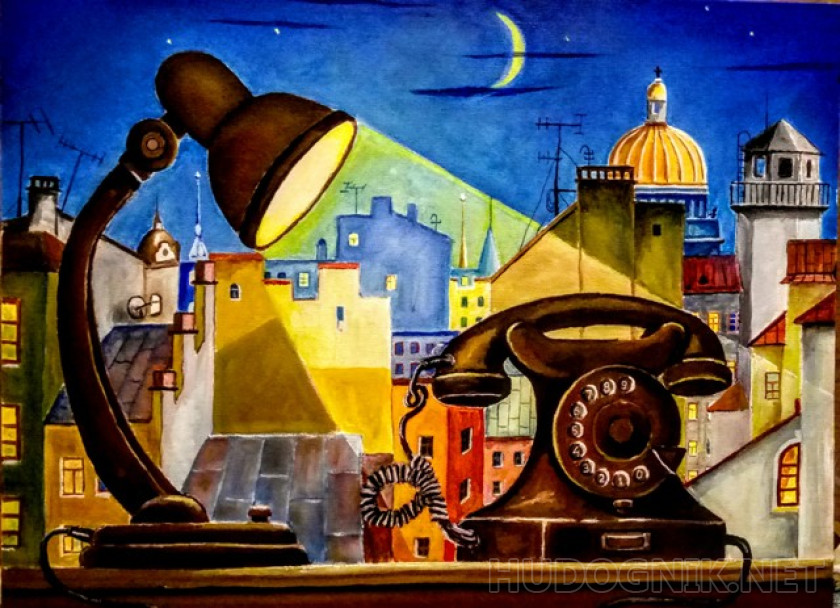 Summer, an open window, on the windowsill are a lamp and telephone, retro.
Finished artwork, now available to buy.
The painting is framed.
Material :
canvas on cardboard
Attention! The seller for a long time did not confirm the relevance of information and items.