In anticipation of passion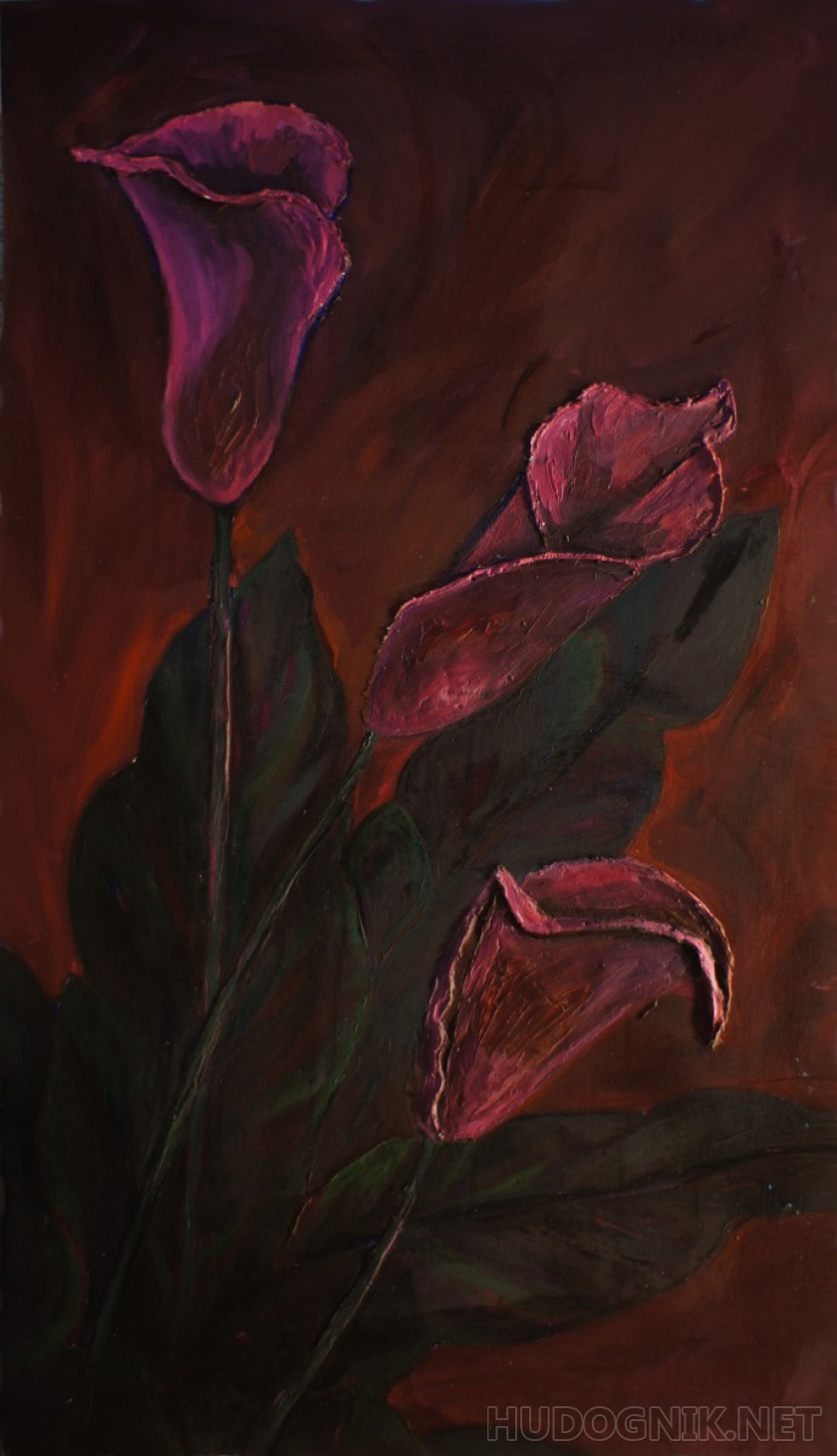 The first picture from the series "Temptation". Wrote these pictures with a passion. From them directly radiates desire. They will be an exquisite addition to boudoir beauties =) But will look good in the living room. This picture is to the right in the composition of these paintings. It depicts a bouquet of three Calla lilies.
Finished artwork, now available to buy.
Attention! The seller for a long time did not confirm the relevance of information and items.