"The bridge in Tsaritsyno"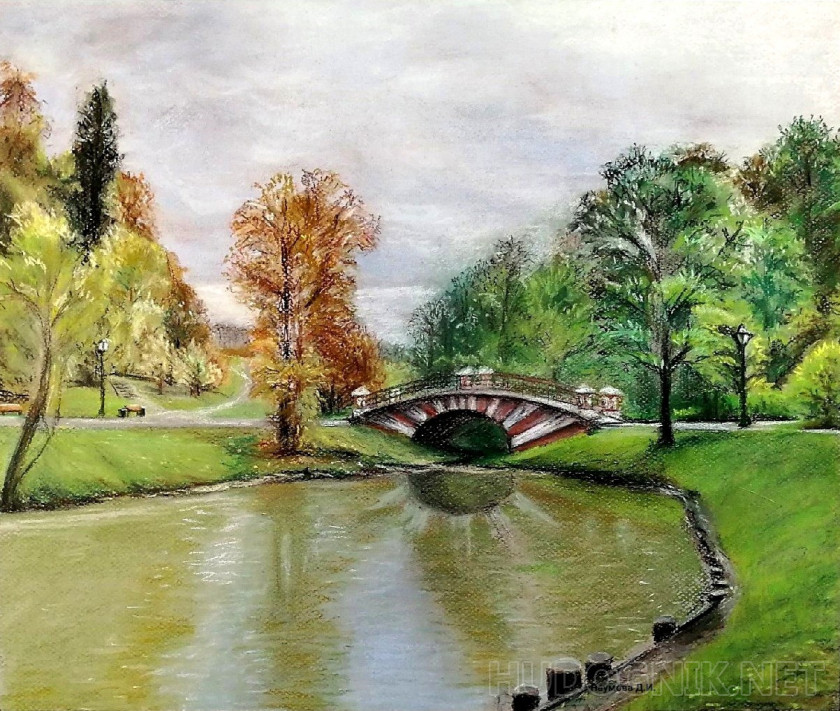 Autumn landscape with the image of the bridge in Tsaritsyno Park in Moscow. The pattern is decorated in beige wooden frame with glass. The size of the picture frame 52х42 see Pastel, 2018.
Finished artwork, now available to buy.
The painting is framed.
Attention! The seller for a long time did not confirm the relevance of information and items.