Masalitina Natasha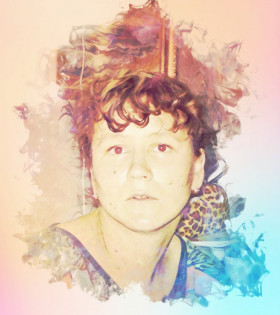 Country:

Ukraine

City:

Kirovograd
Good day! A bit and I'll tell you about myself.
Born in Germany in Neustrelitz since my father was in the military and served in these parts.
My dad in 1976 and transferred "as is" to serve in the Ukraine (where I live) then I was left without a father.
I really liked to do all sorts of crafts from everything that I got under hand, and I decided that or become a jeweller or an artist, and when I finished school, I went to study as a goldsmith, but could not)) had no money to study.
So, as an art educational institution was not in Kirovograd, I began to "search" where it is nearby.
And in 1090 I entered the Crimean art College named after M. Samokish, where he graduated with honors in 1995, the painting Department, since then working only in their specialty. Had to work as a art teacher in school. Participate in exhibitions, and though I don't like public speaking, but still one of Kirovograd journalist after not a single attempts failed to convince me that I need to participate in its transfer to TV. A couple of times I was offered to enter Spilka of artists of Ukraine, but at that time I could not collect the required number of paintings for exhibitions, I have mainly worked on the order, my work is in considerable quantity and in the near abroad and far, and in the cities of Ukraine.
If still something You will be interested to know, ask.