Peshkova Oksana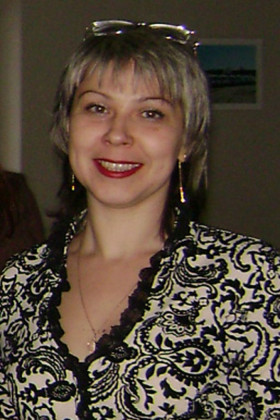 Country:

Ukraine

City:

Gorlovka
Born in 1980 in city Gorlovka, graduated from DonNTU with the qualification "Engineer of transport technologies".
The idea of devoting free time art class came unexpectedly, and combined patience, diligence, dedication and interest, pushed to do private lessons in the direction of "painting".
When the first picture of interest all the more raged, the desire to try myself in many genres have multiplied by leaps and absorb all more free (and sometimes not free) time.
Getting a new idea, each time learning something new, studying possible methods of transmission and reception of information, and then transferred to the canvas the mood!
Creative people need to create, so in my practice negative attitude to copying other people's pictures, it is much better to create a new one.

In March 2016, participated in the exhibition "With love to women" in Gorlovka art Museum.
In 2016, participated in the national contest of fine and decorative art "the Visible image of Donbass" in Donetsk.
In December of 2016 participated in the exhibition "Christmas waltz" in Gorlovka art Museum and the Museum art project "Magic moments of the New year" at the Museum of miniature books to them. V. A. Razumov.
In March of 2017 participated in the exhibition "somewhere There is a Cat planet, there are cats like people live" in Gorlovka art Museum.
Are a member of creative Association of artists and craftsmen "Inspiration" of Donetsk.