Polikashina Elizaveta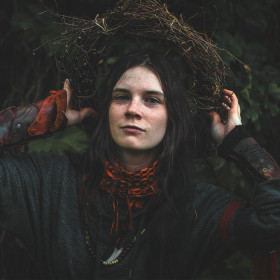 Country:

Russia

City:

Vologda
Rating by «Artistic forging»:
3
Hi.

My name is Elizabeth, I have been doing artistic forging, specializers, mostly, on sculptures of metal in the technique of hot-forging and welding.

I'm an aspiring master, my experience of 6 years, however, I always try to learn new things and to do their job efficiently.

My dream is to make creativity, so I'm looking to expand my opportunities and new each new order inspires me to develop and progress in their craft. My work connection is reflection of my character and vision of the world with the wishes of the customer.

I would be very glad to cooperate!