Fedorova Lidiya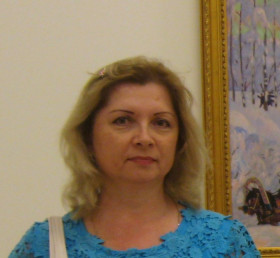 Country:

Russia

City:

Kazan
The challenge in art of any artist is to give pleasure; to find in the world around us the beauty and show it to people. I love to paint flowers, different, field,and garden, etc.; landscapes and still lifes - also a very attractive topic for me. My work sold in Russia ,and sometimes abroad. Watercolor is my favorite technique write professional high-quality paper with a density of 300g and 100 % cotton. It is possible and to order.
Attention! The seller for a long time did not confirm the relevance of information and items.
In which currency should the prices be displayed on the website?