Voron Sveta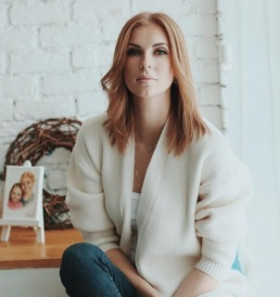 Country:

Russia

City:

Moscow
Hello! My name is Sveta Raven.
I'm young, smart, beautiful, talented...but now not about it:))
Once my husband and I chose a new painting in the interior. I was not yet an "artist" and we equip your home with someone else's expression. On opening day we liked one work by an unknown artist. Asked about its value and "whose hands" , so to speak. The seller with a grin said, " a Talented man! That's just people not like, sitting at the lone wolf like this and writes".
My husband and I simultaneously moved away from the picture, clearly realizing that I don't want to have in the house the picture with a clearly negative energy. The artist's hand, through carry his soul and forever leave it in the works of the master.
So I, too talented...(th) aunt:)), but I love people! Love your family, your children and your paintings, which are created just for fun or to invest deep meaning in them. Each of my painting has brought me joy , and then impregnated with positive energy.
I wish they liked all!
Give from the heart each of them!