Ornaments in the monastery Church.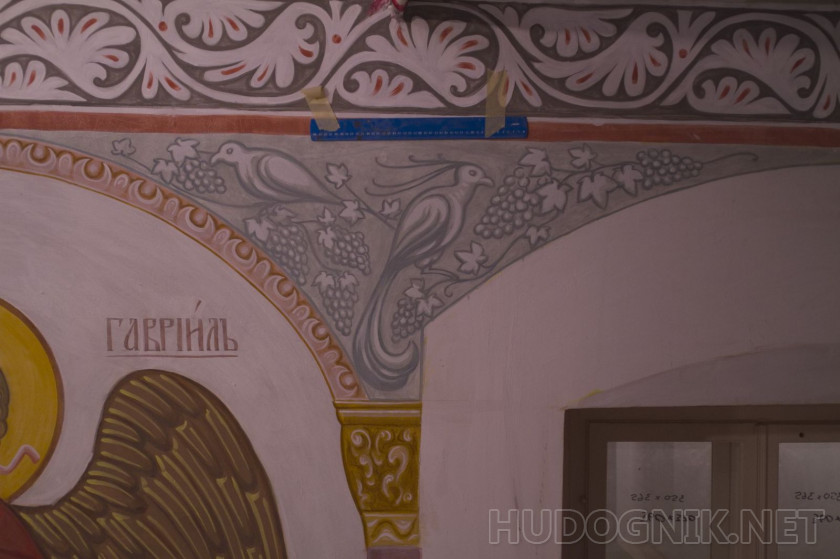 Animal-vegetal ornament (the size specified), and the framing of the arch (left) and bindweed (above). Material - lime plaster, technique - silicate tempera.
Demo artwork, not available for buy and order.
Attention! The seller for a long time did not confirm the relevance of information and items.