Hahaeva Vladimir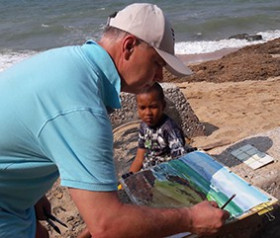 Country:

Russia

City:

Khabarovsk
Hahaev Vladimir Borisovich
B. 08.06.1964 g
The architect of Khabarovsk.
Member of the Union of artists of Russia since 2016
Member of the Union of architects of Russia since 1990
Honorary architect of Russia since 2012
A graduate of the Novosibirsk Architectural Institute.
Repeated participant of Regional and city art exhibitions.
Member of four annual international competitions
architectural drawing "Graphics Arch" in 2019, the diploma of the winner of the online voting participation in the final exhibition in Moscow.
(ArchiGraphicArts competition of architectural drawings)
Numerous solo exhibitions since 2000
A lot of paintings and sketches created EN plein air and travels around the country and abroad.


Attention! The seller for a long time did not confirm the relevance of information and items.
In which currency should the prices be displayed on the website?